The Lac La Biche Mission is a National Historic Site (view the Parks Canada page) and a Provincial Resource.
The Lac La Biche Mission historic site is a Roman Catholic mission located in a rural setting on the south shore of Lac La Biche lake. The Oblates of Mary Immaculate founded the Mission on its current site in 1855.
The Lac La Biche Mission was established in 1853 by the Oblates of Mary Immaculate priests, they came from France via Quebec. They are a Roman Catholic order dedicated to missionary work. The first Mission site was in the town of Lac La Biche next to the Hudson's Bay Company post. They moved to the current site in 1855 to be closer to the water, it was rich land and they could be self-sufficient. They stayed until 1963 when the Mission closed.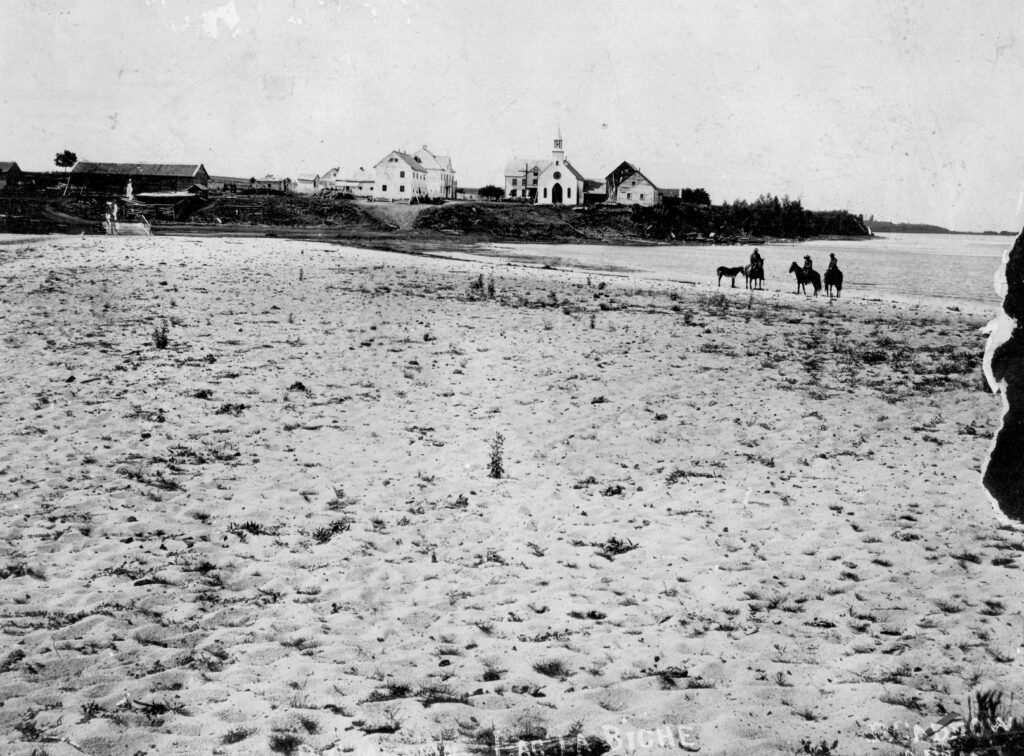 The Mission was host to many firsts of Alberta:
First printing press
First commercial wheat crops (1863)
First grist (flour) mill
First wood sawmill (1871)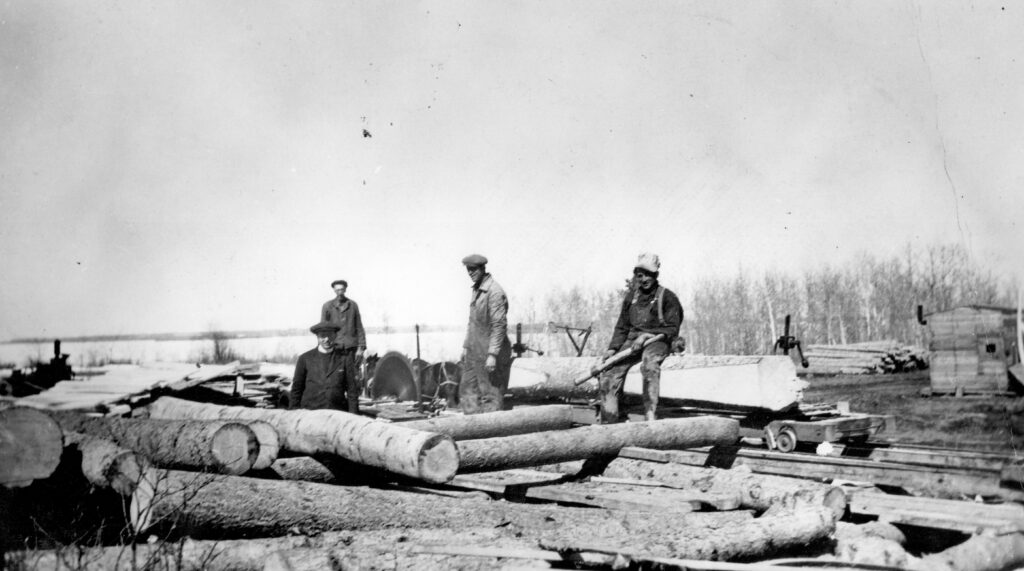 Residential School:
The Oblates of Mary Immaculate and the Grey Nuns ran a federally funded residential school from 1893 to 1898. They received $70 per year from the government for each Indigenous student. They were allowed 20 Indigenous students because of space limitations. By 1896, however, more Indigenous children were allowed as the arrangement for keeping children had changed, they were now allowed to have 28 Indigenous children. No detailed records are available from this time period.
Afterwards, it was moved to Saddle Lake due to the fact that the buildings at the Mission were seen to be in poor condition and the site was becoming increasingly difficult to reach by road in comparison with other, more developed areas.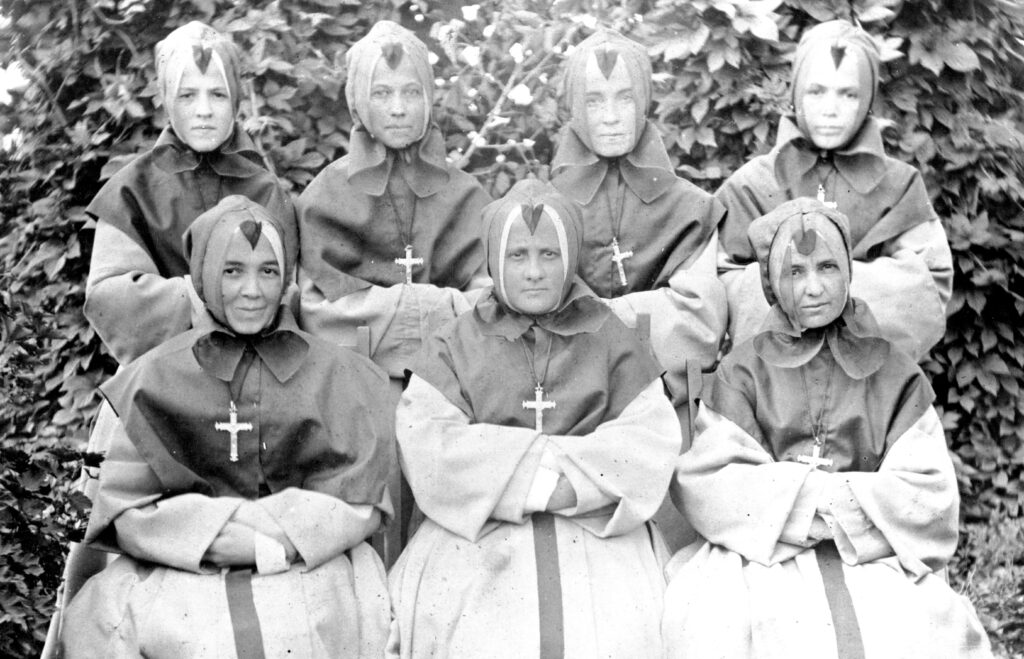 Boarding School:
In 1905, the Daughters of Jesus opened a boarding school at the Mission. This school did not receive any federal funds, attendance was not compulsory, and its students came from a variety of European and Indigenous backgrounds. Testimonials with local students who attended the school speak to the differences between it and the residential school, but ultimately also to some of the struggles they shared.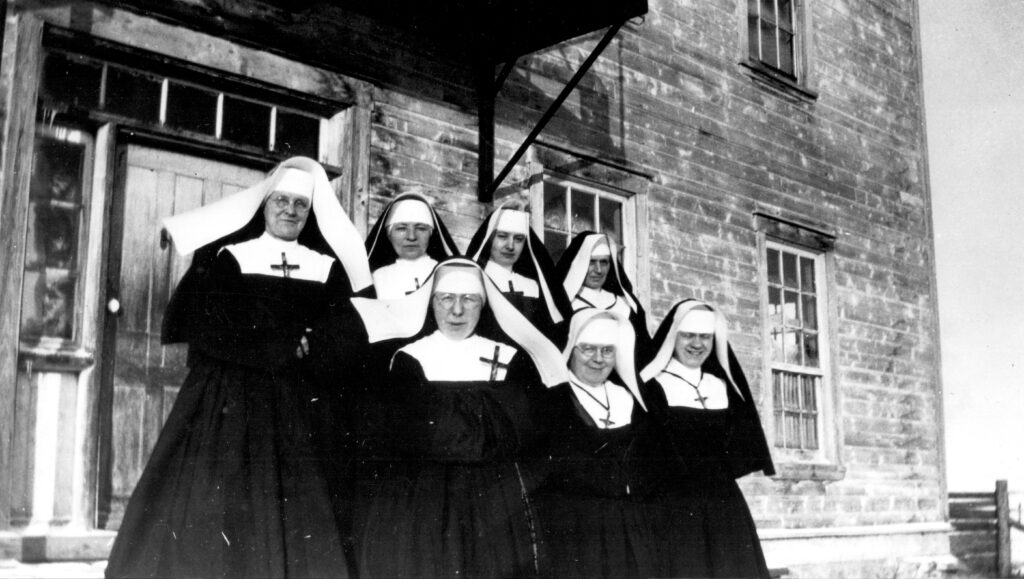 Lac La Biche Mission Since Its Foundation:
This short animation created by Le Corridor Canada shows the Mission's evolution since its settlement. It is only available in French.
Tornado:
In 1921, a tornado came through the region and destroyed the Church at the Mission as well as creating a lot of damage on the Convent building. A new Church was built and opened in 1923. It is now a century old!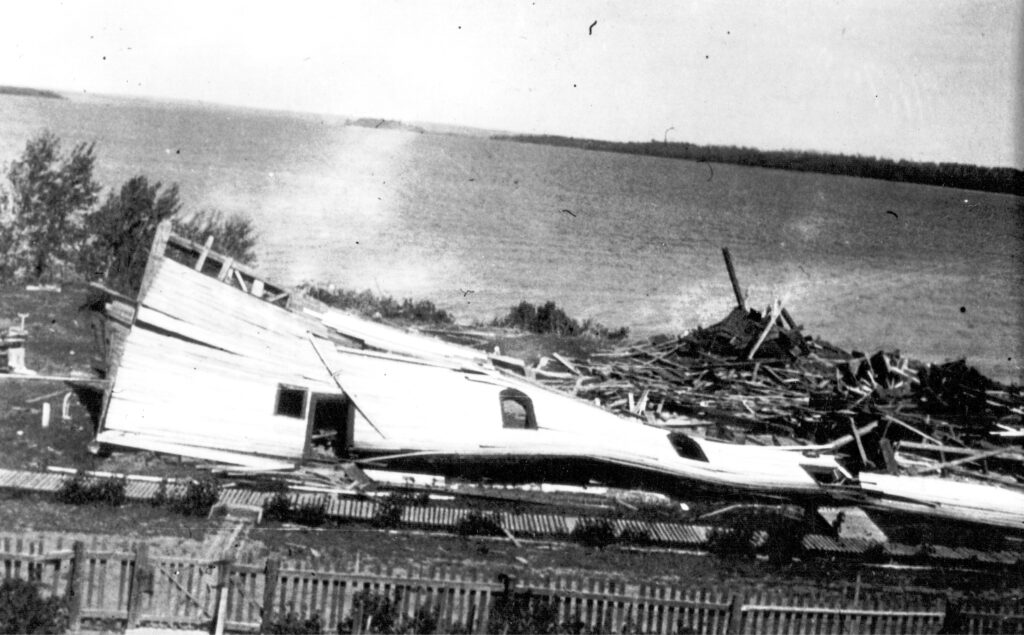 History Links:
We invite you to browse these links to find out additional information about the history of the Lac La Biche Mission. We would like to thank Céleste for sending them in to us.
Juliette Champagne's Thesis on Lac La Biche, a Métis Community "Lac la Biche: Une communauté métisse au XIXème siècle."
Juliette Champagne's Narrative History of the Lac La Biche Mission.
Lac La Biche Mission History Digital Collection, produced with support from Canada's Digital Collection Initiative, Industry Canada in 2004.
The University of Calgary collects Alberta Local Histories in their Digital Collection.  The link contains books for which the Lac La Biche Mission is mentioned.