Our address:
67453 Mission Road
Lac La Biche, Alberta
T0A 2C2
The Lac La Biche Mission is located approximately 220 km northeast of Edmonton.
It is a short 10 minute drive from the Hamlet of Lac La Biche and 15 minutes from the village of Plamondon.
Directions:
If traveling on Highway 55, turn onto Range Road 144A. At next intersection, turn right onto Township Road 674A. Once on Township Road 674A, you will shortly see our site on your left. Watch for our big blue sign with 5 flagpoles.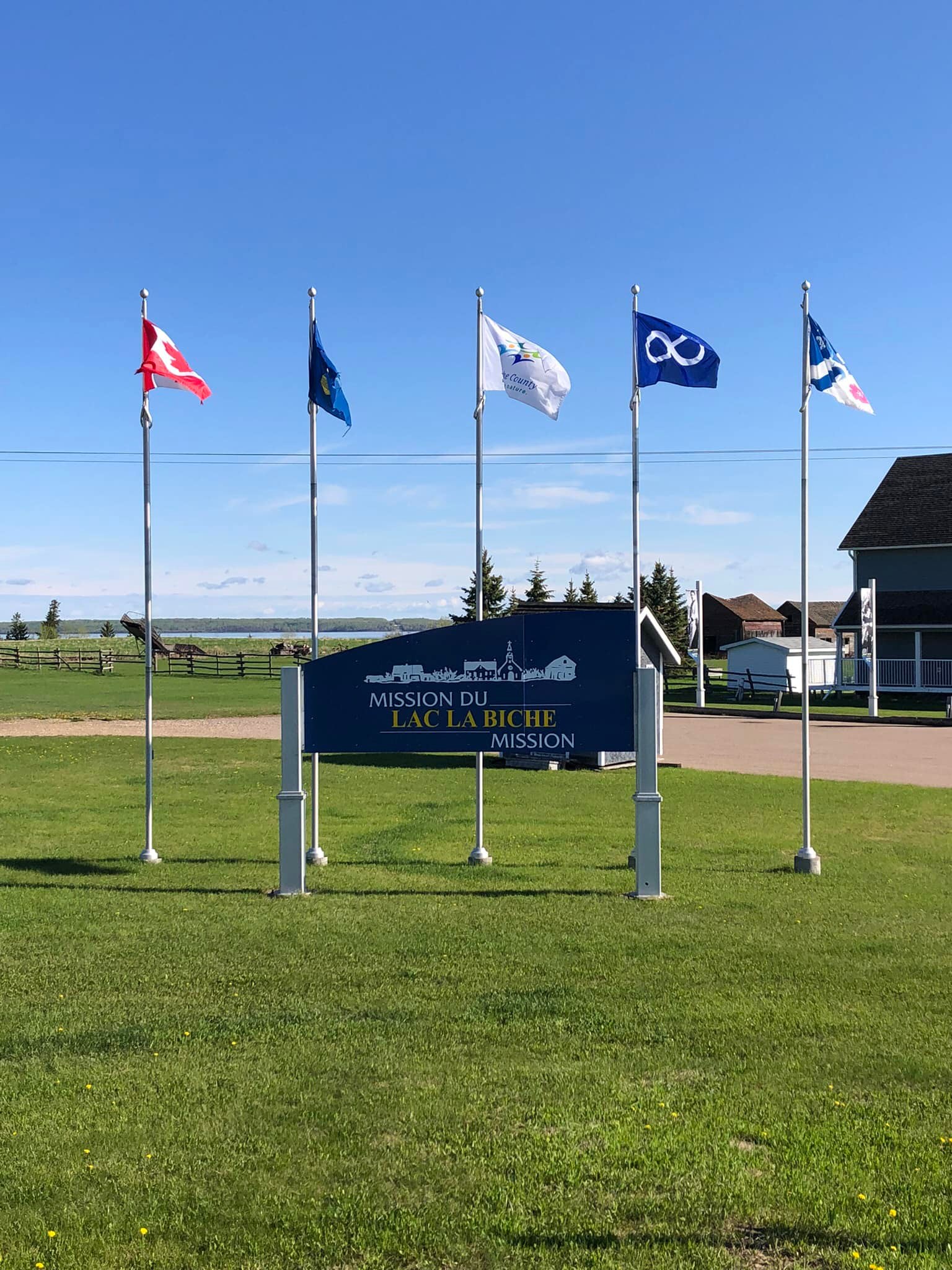 For an alternative route, if heading west on Highway 55 from the hamlet of Lac La Biche, turn onto Range Road 141 (670671 Old Mission Road) located just past Boston Pizza by the Lac La Biche airport. This road is paved and will take you right to the Mission site. Watch for our signs.