August 2023:
Foods of the Lakeland AreaThroughout theAges
Exhibit prepared by our Summer Students, presented free of charge in our Visitor Center building.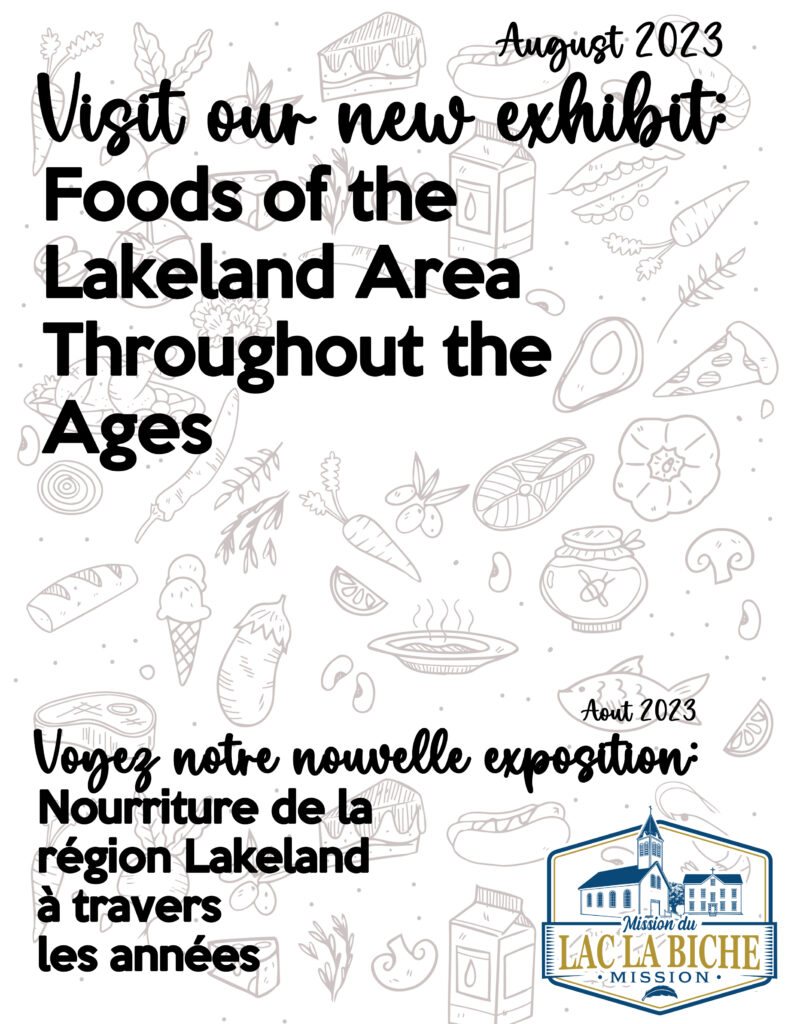 Saturday September 9, 2023:
CULTURE DAYS
We will be offering two free workshops: Pouch Beading and Sash Weaving. Please call or email to register.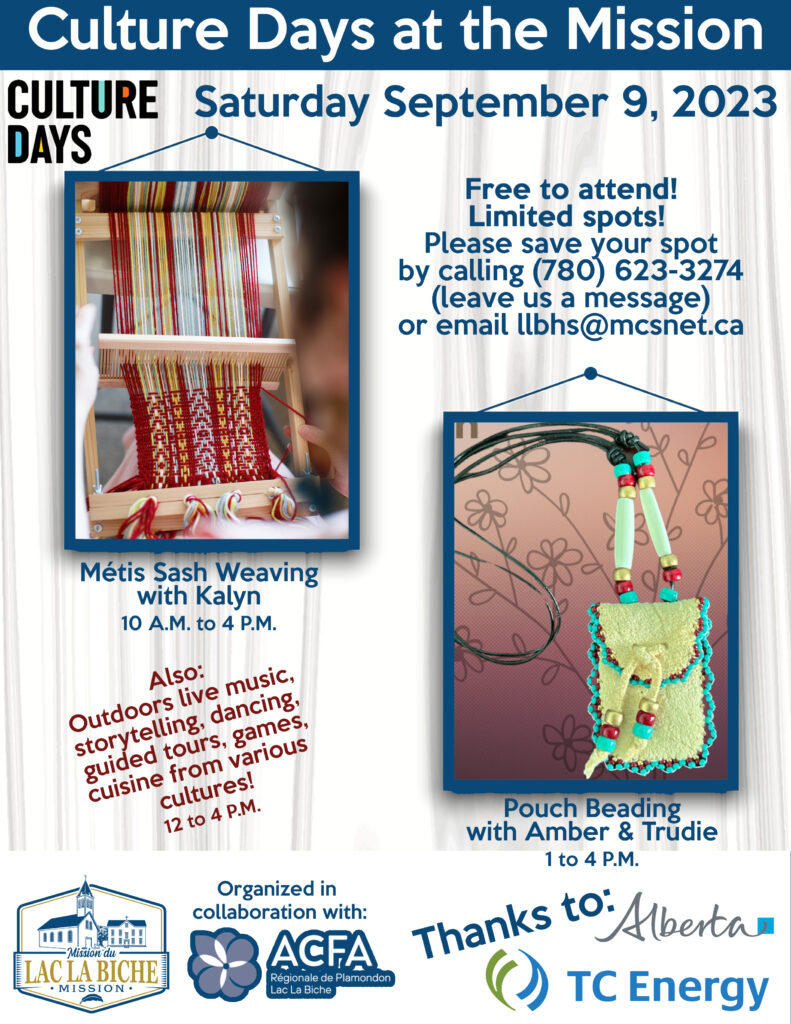 Friday September 15th, 2023 from 2 to 3 P.M.:
CULTURE DAYS
We will host an afternoon tea.